LVL Lash Lift at Heaven Therapy Beauty Salon in Cullercoats, Near Whitley Bay & Monkseaton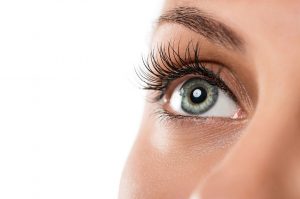 Thicker, longer looking lashes can now be yours with an eyelash lift at Heaven Therapy beauty salon in Cullercoats. We can transform & enhance your natural lashes using the latest techniques and tints to create the impression of thicker, longer lashes.
Please note: A patch test is required before treatment so please book a patch test at least 48 hours before your treatment for this quick allergy test.
The best LVL lash lift near me
Whitley Bay
Cullercoats
Tynemouth
Monkseaton
Enhance Your Natural Eyelashes
Lash Lift is a revolutionary treatment that works to enhance your natural lash, and offers a quick way to brighten your look and make your eyes pop!
So, how does a lash lift work? Your expert Heaven Therapy beauty therapist will lift and tint your natural eyelashes to create the illusion of a thicker, fuller, more voluminous lash. The results are stunning, giving you a wide-eyed look with lashes that look natural and longer.
Achieve Longer, Thicker Eyelashes With Lash Perming
Lash lift is also known as eyelash perming or LVL and is a groundbreaking new technique designed to give you longer-looking lashes without the need for lash extensions.
Lash lifts your natural eyelashes at the root to create the effect of longer, lifted lashes.
A lash treatment at Heaven Therapy beauty salon, Cullercoats in North Shields takes around 45 minutes and the results can last for up to six weeks.
Can I Have a Lash Lift Treatment at Heaven Therapy Cullercoats?
Although Lash Lift is great for many people, it's not suitable for everyone. People that have any medical concerns, or have experienced an allergic reaction to the patch test, will be unable to proceed with a lash lift service.
Lash lifting or lash perms are only suitable for people who have their own natural lashes. People with excessively brittle or fine lashes may find they do not benefit fully from a lash lift treatment and may decide to have Semi-Permanent Eyelash Extensions instead. If you have any concerns as to whether or not the service is suitable for you, please don't hesitate to pop into the salon and chat with one of our experienced therapists.
How Do I Care For My Lashes Once I've Had a Lash Lift?
Lash lift encourages the lifting of the lashes giving them a gentle curl and can take approximately 24 hours for the lashes to set into place. To keep them looking their best at home, it is important to follow the aftercare advice below.
· Avoid getting your eyelashes wet
· Avoid rubbing your eyes/eyelashes
· Avoid applying creams to the eye area
· Do not apply mascara
· Avoid swimming/sauna/steam rooms
LVL Lash Lift Prices
Lash Lift excluding tint: £25
Lash Lift & Tint: £30
Gift Vouchers & Beauty Packages
Treat a loved one to the treat with our Gift Vouchers. Lash Lift Gift vouchers from Heaven Therapy, your local Cullercoats beauty salon are an ideal present for anyone who loves to look and feel good. Gift vouchers are available for all our treatment and product ranges.
Book Your Lash Lift Treatment in North Shields at Heaven Therapy Beauty Salon
Did you know? We are also experts in eyelash extensions at Heaven Therapy beauty salon, North Shields. From Classic lashes, Hybrid to Russian 5D lashes for long thick eyelashes to express lash services designed to enhance your natural eyelashes and make them appear thicker & fuller, we can help.
You can book your lash lift, eyelash lift, and tint, or lash extensions appointment near you by calling our beauty team on 01912534504 or book online here.
Best Beauty Salon Reviews for Lash Lift Treatments, North Shields
633
reviews with an average rating of
5.0